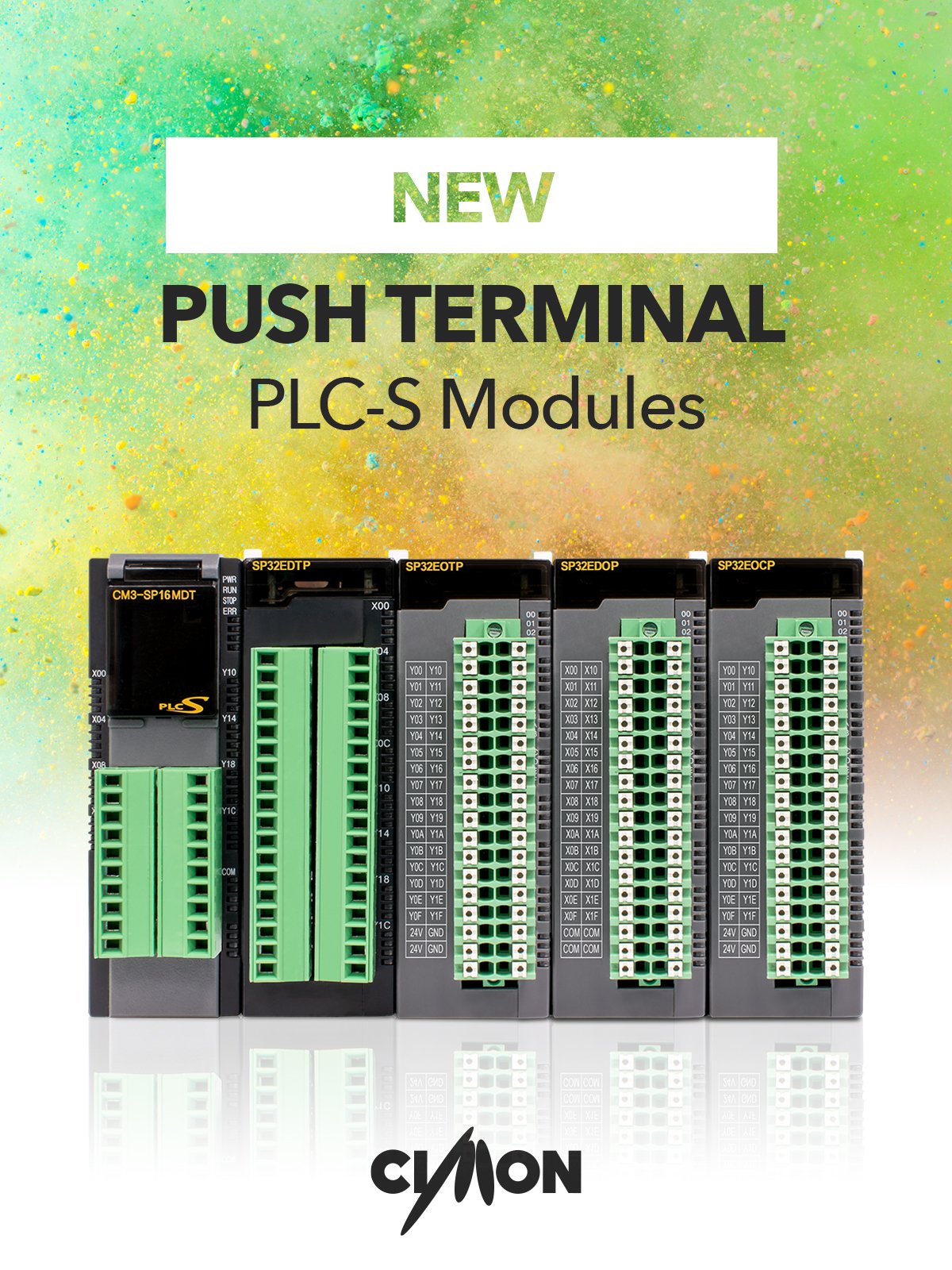 NEW: Push-Terminal PLC-S Modules
You no longer need a terminal block with the newly upgraded CM3-SP32EDO, CM3-SP32EOT, CM3-SP32EOC, CM3-SP32EDT, and CM3-SP32EDC PLC-S Modules, (now CM3-SP32EDOP, CM3-SP32EOTP, CM3-SP32EOCP, CM3-SP32EDTP, and CM3-SP32EDCP.) With these upgraded push terminal modules you get:
Easier, less labor intensive wiring 
A much faster system set up
Savings on accessory cost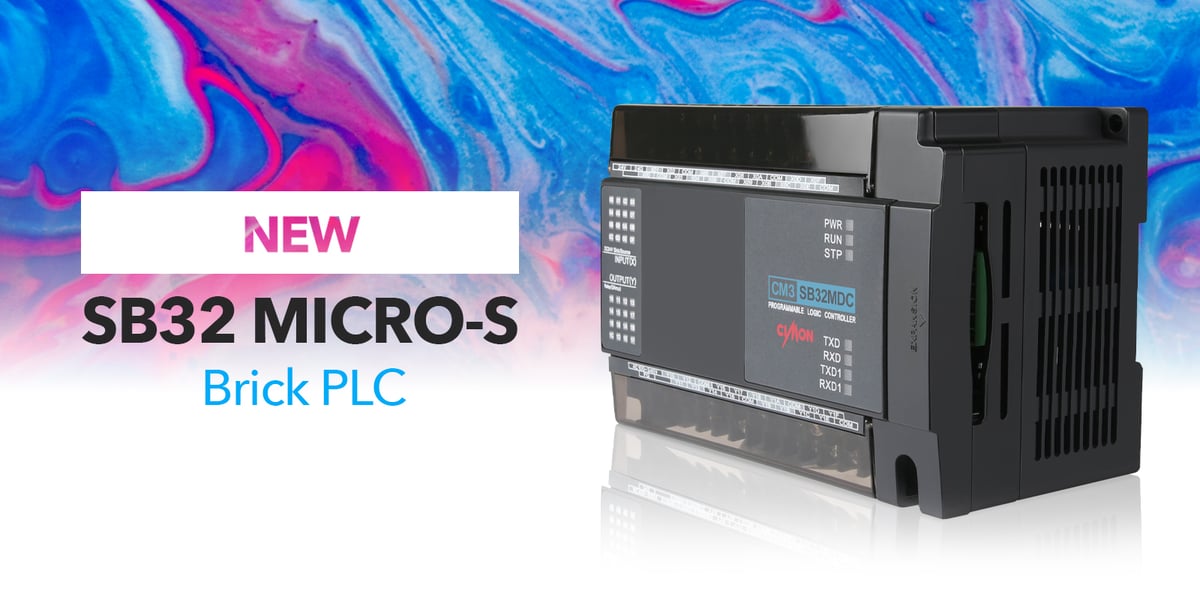 NEW SB32 Micro-S Brick PLC
New 32 I/O PLC Brick (16 Digital in/16 Digital Out + 2 Analog in/2 Analog Out)
10K step Program Capacity
Serial Comm. 2 Ch. (RS232C, RS485)
Ethernet 1 Ch. (10/100Mbps)
Pulse Output 2Ch. (100Kpps)
HSC 2ch. (20kpps)
2 x AI (non-isolated, 0-10V or 0-20mA)
2 x AO (non-isolated, 0-10V or 4-20mA)
SB32MDT : 16 x Tr. Sink Outputs
SB32MDC : 16 x Tr. Source Outputs
SB32MDR : 16 x Relay Outputs (Feb. 2021)
See MICRO-S Brick PLC Data Sheet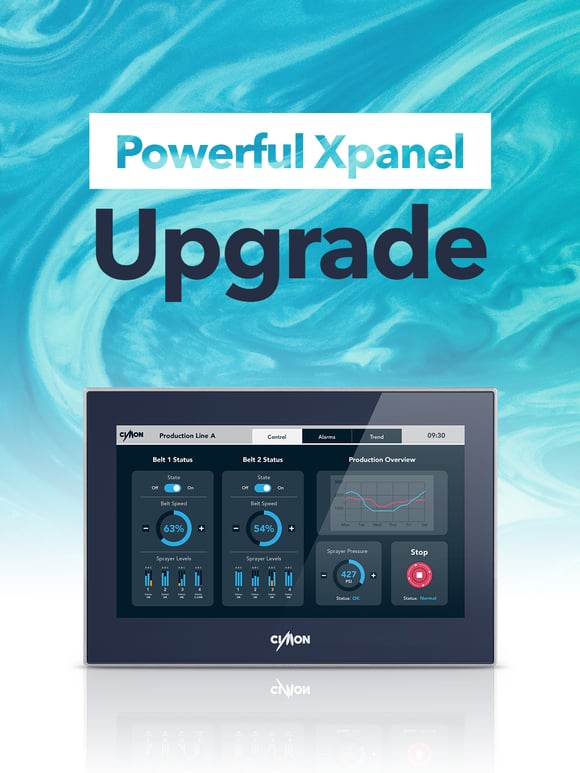 Powerful Xpanel Upgrade
Move forward faster with our newly upgraded Xpanel models. We've upgraded our 10", 12", and 15" HMIs with a 512MBDDR2 SDRAM for increased speed, higher performance and greater operational reliability.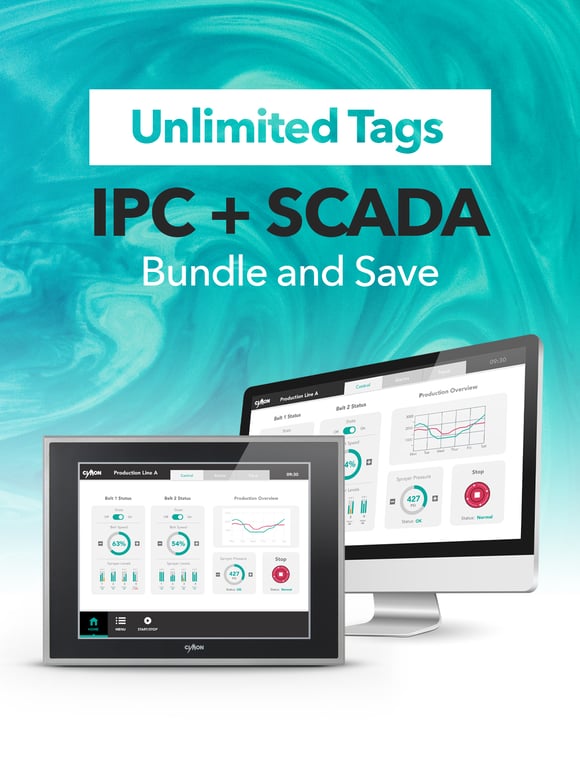 Bundle the CIMON IPC with ANY UltimateAccess SCADA Tag Count
Now you can maximize on savings when you bundle our CIMON IPC with any UltimateAccess SCADA tag count and your choice of Development or Runtime license.
NEW and UPGRADED: Micro-S Block PLC
Our newly upgraded Micro-S now comes with Ethernet and your choice of Sink or Source output. Here are some of the Features:
Memory (10K Step)
8 Digital Inputs and 8 Digital Outputs
20Kpps High Speed Counter (2 Channel) Built-in
100kpps 2 axes Pulse Output built-in. (Positioning)
4 simultaneous communication channels (USB, RS232, RS485, Ethernet)
Data reserved in case of power loss
Built-in Flash memory for permanent backup without a separate battery
UPDATED XpanelDesigner 2.53
XpanelDesigner 2.53 can communicate with Ethernet/IP protocol. The new version of XpanelDesigner will soon be available to download. Ask us how the newest version of XpanelDesigner can help you to create the perfect HMI control interface for faster and safer facility operations. (WILL BE Available soon)

Our Webinars Are a Hit
Since launching our new live and video training sessions, integrators, distributors, OEM and students have been signing up fast to take advantage of our FREE hardware and software training. Integrators have been booking seats fast to get certified, grab project referrals, and start receiving exclusive pricing on all CIMON hardware and software products. Check out some of our past webinars below:
Learn the basics
of Xpanel HMI and XpanelDesigner
Over a 2,280 people have already watched this webinar
Learn the basics
of CIMON PLC and CICON PLC Software
Over a 2,117 people have already watched this webinar
Learn the basics
of CIMON IPC and UltimateAccess SCADA
Over a 3,443 people have already watched this webinar
Learn the basics
of CIMON automation hardware and software
Over a 1,963 people have already watched this webinar